Encourage Your Legislators to Support Affordable Housing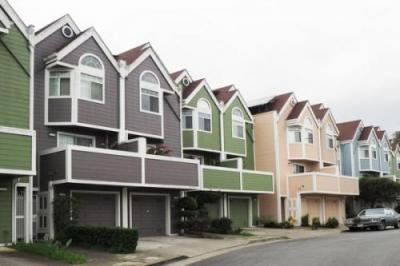 ---
Update 03.01.22 - Please reach out to your Legislators and ask them to vote no on House Bill 442, which would prevent local governments from enacting laws that help protect renters. Find more information and easy action tools from our friends at Idaho Asset Building Network here. 
---
Housing in Idaho is becoming increasingly unaffordable, leaving many working Idahoans without a safe place to live. Safe, stable, affordable housing is critical to family success. When individuals and families don't have an affordable place to live, they may struggle to afford other necessities such as healthcare, childcare, and groceries. For families experiencing housing instability, the lack of a safe and stable home can negatively impact a child's health and academic success, creating lifelong challenges. 
In the United Way of Treasure Valley 2020 Community Health Needs Assessment, safe and affordable housing was identified as the most urgent community need and priority. Since the COVID-19 pandemic began, the cost of housing has continued to rise, creating even more need for affordable housing options. 
One of the most cost-effective ways to decrease homelessness in Idaho is to keep Idahoans housed. Rapidly increasing rent combined with laws that don't offer adequate protection for renters are forcing many Idahoans out of their current rentals.  
There are three ways you can support affordable housing during the 2022 Legislative Session (thank you to our partners at the Idaho Asset Building Network for these easy to use advocacy tools!): 
Advocate for affordable housing investments. Thank Governor Little for his proposal to invest $50 million into affordable housing and ask that these investments be dedicated to the most vulnerable Idahoans. 
Tell your Legislators to support Emergency Rental Assistance to ensure Idahoans most impacted by COVID-19 aren't evicted from their stable housing during a time when the housing market and pandemic impacts make it nearly impossible to find housing options. 
Help protect Idaho renters from policies that take away their rights. Tell your Legislators to vote no on House Bill 442, which would take away the ability for local governments to place caps on rental fees and deposits.