The holiday season is a time of joy, togetherness, and celebration for many, but for others, it can be a stark reminder of their struggle with basic needs. We are grateful for the hundreds of volunteers who joined us at last week's Holiday Helper to prepare 3,500 boxes of essential food and hygiene items to support kids across the region this holiday season. While these resources provide critical support, we know that there is an even greater need across our community.
Often winter months bring increased financial strain for many individuals and families. The pressure to buy gifts, prepare special meals, and travel to see loved ones can put a significant burden on already tight budgets. Additionally, cold weather and heating costs can be an added expense that stretches resources thin. For those living paycheck to paycheck, these extra financial demands can lead to difficulties in affording even the most basic needs, including food, shelter, and utilities.
Fortunately, findhelpidaho.org provides accessibility and convenience for Idahoans seeking assistance.
The website provides zip-code based searches to connect individuals and families with free and reduced-cost programs in their local communities. It's free, confidential, up-to-date, and can be translated into more than 100 languages. Lead by the United Ways of Idaho, findhelpidaho.org works in collaboration with non-profit organizations, health providers, and community partners to improve health and social outcomes throughout our state.
Last holiday season, findhelpidaho.org saw a 36% increase in search traffic*, connecting community members to the over 2,300 local resources available to help. These supports are critical to our community and findhelpidaho.org makes it easy for individuals and families to search whenever they are in need. Consider a single mom, juggling the strain of the holidays on her limited income while caring for her young children. With dignity and ease, she can find food assistance in her community to ensure full and healthy meals to feed her children and connect with an early childhood provider offering a safe affordable place for her children to learn and grow while she works. With those opportunities for connection through findhelpidaho.org, we see the spirit of community coming together to offer critical support for someone in need.
findhelpidaho.org plays a crucial role by connecting people with the assistance they need to navigate seasonal challenges and ensure that everyone can experience the warmth and joy of the holiday season, regardless of their financial circumstances. If you or someone you know needs help, visit findhelpidaho.org.
-Anne Wolverton, Community Resources Manager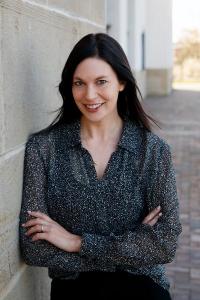 *Statewide search results comparing August 2022 to December 2022