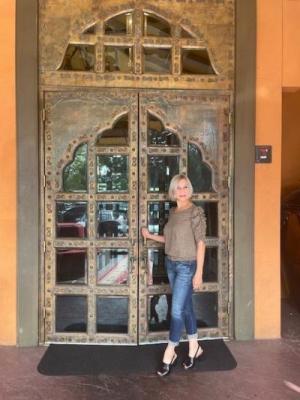 After living in Los Angeles, CA for over 32 years, we wanted to explore new possibilities. We came to visit Boise last August 2021 and decided, at first sight, to move here. Shortly after our move, we met a wonderful lady who shared with me Women United's Newsletter. I instantly liked their mission and their culture of supporting and improving the lives of women and children. 
My first experience was with the Book Bash where I saw many volunteers coming to organize and clean books according to age groups. It was fascinating and rewarding to be part of this amazing energy and unconditional generosity of heart. I volunteered for the Lunch in the park to feed the children during summer and that was also fabulous to see these children with smiles on their facec.
I also got the opportunity to be a Note Taker for CHNA (Community Health Needs) interviews. In a short period of time, I realized how creative and impactful United Way/Women United was.
Through all these projects, I met wonderful ladies who are sharing their hearts and their talents with their communities. Giving back to the community is very fulfilling and rewarding. I believe in United Way and Women United's culture and mission. The world deserves more of us to show up every day to create a better place for our humanity.
St. Exupéry said "A rock pile ceases to be a rock pile the moment a single man contemplates it, bearing within him the image of a cathedral." 
Although we love Boise, we came to realize that we are missing our daughters. Therefore, after serious thought, we decided to move to Las Vegas. I will miss Boise's team tremendously for welcoming me so spontaneously and with an open heart. I now can't wait to get involved with Las Vegas' organization as Women United has become my way of life.