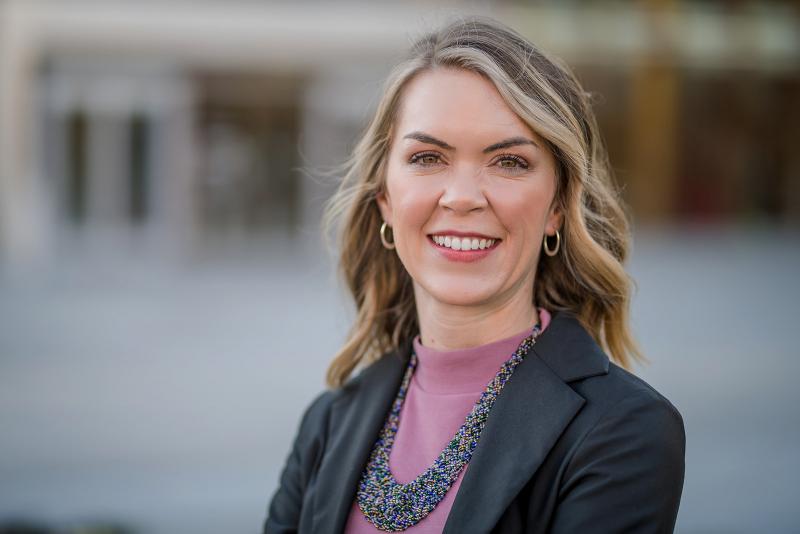 Is this face familiar? Recently, Ali was featured on the Today Show in a piece about the growth occurring in the Treasure Valley. Ali is the Executive Director at Jesse Tree, a nonprofit dedicated to preventing eviction and homelessness in the Treasure Valley, and the Idaho State Senator in District 17. Prior to joining Jesse Tree, Ali worked with local governments and service providers in their efforts to prevent and end homelessness in the Bay Area. She spent the early years of her legal career supporting refugee and other displaced populations around the world. Her experiences there led to her passion to prevent homelessness from happening to people and communities. Ali is a proud alumnus of The College of Idaho and holds a J.D. from William & Mary Law School.
What brought you to United Way?
I run a nonprofit here in town - Jesse Tree - which is dedicated to preventing eviction and homelessness. Jesse Tree has been a long-time recipient of United Way funds. I was pleased to learn that United Way provides dependable income to nonprofits like ours each month.
How long and in what capacity have you been involved?
I've been involved for 2.5 years as a nonprofit recipient.
What are you most passionate about with what United Way helps with?
I strongly believe that the Treasure Valley can still end homelessness, but we must prevent it from happening in the first place. I have a background working with displaced populations all over the world, and I've learned first-hand that housing is everything. Once we allow homelessness to happen to someone, it is incredibly difficult to solve. Unfortunately more and more people in the Treasure Valley are living paycheck-to-paycheck, and any unanticipated expense or shortfall can lead them to a place where they can't pay their rent. Jesse Tree is currently experiencing extremely high demand for our resources. Thankfully, we know that providing supportive services and financial assistance to a family during a difficult time in their lives works to prevent homelessnes. I am grateful that United Way continues to support us in this worthy endeavor by funding our Emergency Rental Assistance Program.
Tell us more about you! Family, hobbies, interests, etc.
In my spare time, I teach yoga and enjoy the outdoors. You might find me around town on my yellow bicycle, knocking on doors, or exploring nearby hiking trails with my partner, friends, family, and dog, Boddhi.