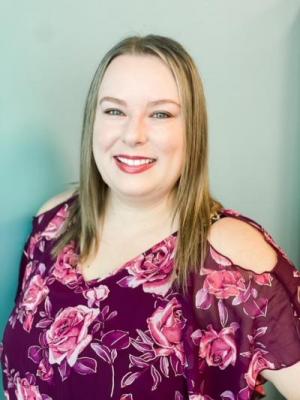 How long have you been with UWTV?
I started at UWTV on December 5, 2022. I am brand new to the organization and I am excited to be here! Before this, I taught high school English in the West Ada School District for five years.
What are you most passionate about when comes to the work of UWTV?
As a former teacher, I am most passionate about education. I believe that education is the "great equalizer" in our world - that every person's education is the key to future success and helps us build strong communities.
UWTV is a strong, renowned organization that helps provide transformation to individuals and families who need help and resources. In my role, I can use my strengths as a writer to help acquire funds for our community impact programs. I am enthusiastic about being a part of a process that assists those who need a helping hand.
I have volunteered in the non-profit community and am now an employee, which I am very grateful for and excited about. In my working life, I have always been motivated by roles that allow me to help others and be a part of the greater good. I am passionate about continuous learning, a job well done, and making a difference where I live.
Tell us more about you! Family, hobbies, and interests.
I have lived in Boise since 2017 and am originally from Washington state. I have family in the PNW and Midwest, as well as in the South, so I really enjoy traveling to visit my loved ones.
I have two cats and enjoy reading, hiking, visiting national parks, crafting, gardening, playing tennis, going to the gym, trying new restaurants, attending cultural and community events, and spending time with family and friends.
I love being a part of the Treasure Valley community and I am excited to be a part of the continued growth of our area, while helping people thrive and expand.