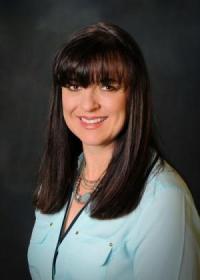 Talk to me about being on the Campaign Cabinet. What motivated you to want to get involved?
I was asked to participate by a previous cabinet member and I am really excited to be more involved with the United Way. I have participated in many events with United Way over the years, but have never had the opportunity to more closely align. I believe that the United Way helps communities get to the root of the issues. They bring together other social service organizations, and together, begin to move the needle to improve lives. I am looking forward to working more closely with the United Way.
There are so many ways to give back and be involved with charitable organizations. Why do you choose the United Way of Treasure Valley? 
I do appreciate the focus on making improvements to our local communities. I also feel the United Way is significant in  supporting many other organizations that bring needed resources to the local community and the state.
Tell us a little about your role with your organization and what you do! 
I am the Regional Sales Director for PacificSource. I have responsibility for the growth strategy in Idaho. I have oversight with the sales team throughout the state. One of the favorite parts of my job is being part of the leadership team for the Boise office. We have just under 200 employees in our Parkcenter location, and as part of the leadership team, I have the opportunity to interact with staff in various capacities.
What are you doing when you're not working your tail off at your place of employment or for United Way of Treasure Valley? 
I love "living in Boise" and all of our open space. My spouse and I love to run (temporarily on hold from an injury), ride our bikes both road and mountain, and hike in the beautiful Boise foothills. We also add skiing in the winter. We do like to camp and explore our beautiful state and beyond. We currently have 2 dogs, Robie and Sylvia, they mean the world to us! Two grown children, one in Nampa and the other in New Mexico.