What brought you to United Way? 
I first heard of United Way over 20 years ago at First Security Bank. We had a United Way Campaign every year and at our kickoffs we had numerous speakers from United Way introduce to us what they were all about. There were also volunteer events that we were able to attend and that is where I started!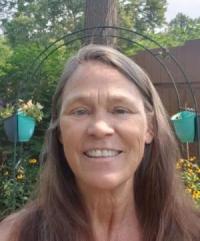 How long and in what capacity have you been involved?
I have been volunteering with United Way since I learned of it over 20 years ago. One of my favorite volunteer events was D.I.R.T. which involved working outside in the dirt, gardens, etc - getting dirty! In 2010 I was a Loaned Executive for Wells Fargo. This position really opened my eyes to everything that UW does through nonprofits, schools, as well as helping low income families. Over the years I have volunteered at several events and am now on the Women United Executive Committee and am also the Membership Chair. Volunteering with United Way has helped me grow as well as take on different roles that I would never have dreamed of in the past.
What are you most passionate about when it comes to the work United Way does?
I feel that the work that United Way does in the communities and schools is so important. United Way focuses on helping families and children that are low income or in poverty which in turn helps to make our communities grow and become stronger!
Tell us more about you! Family, hobbies, interests, etc.
I love volunteering anywhere that I can - community, work, church! I am married and have three daughters and one step daughter. Together, my husband and I have 6 grandchildren who are all teenagers now! Our oldest granddaughter graduated this year. I love everything that has to do with the outdoors - camping, hiking, skiing, biking, working in the yard...my yard is my sanctuary!