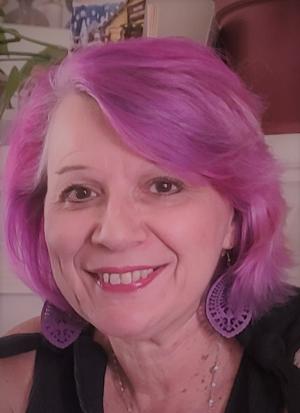 What brought you to United Way?
Being a proud born & raised Idahoan, UW has always had a special place in my heart since they serve the greater Treasure Valley with numerous events to give back to those in need. It makes my heart happy to help those less fortunate and see how our community rallies around giving a hand up to those who need it most. 
How long and in what capacity have you been involved?
I have volunteered off and on for over 15 years. With Albertsons being one of the larger partners of United Way, I have been involved in several events that my company has sponsored.  
My recent events include the Reading Pals Program through the school districts. This one hit home when my now seven-year-old granddaughter was struggling with her reading and I was able to use the techniques that I learned from the program to help her with her reading skills. She is a work in progress and is improving more this year. I am excited to get started this new school year to help more kids with their reading skills.
I also joined Women United this year and have done several events and have also helped out in the Homeless Student Basic Needs Pantry when needed. 
This year I also volunteered for the City of Boise Lunch in the Park and really enjoyed seeing all the kids and making sure that they were able to get a free lunch. I was only able to help for a short time due to family circumstances and I'm really looking forward to that event next year.
I also helped with the Book Drive in June, helping to clean books and get them ready to be sent to the kids in need. I was amazed to hear how many kids did not even own one book.  
I also have volunteered for several years at the Holiday Helper event in the fall as Albertsons is a proud sponsor of that every year. Filling boxes with much-needed personal/hygiene/cleaning and some pantry staples to aid with basic needs when school is out of session for the holidays.
With the help of donors and volunteers, United Way is able to do so much. What area(s)are you most passionate about?
The kids – any program that helps kids in any capacity, I'm super jazzed about! Women – all events for Women! Families – helping families with children is another passion of mine. I have recently needed to become more of an advocate for Elder Care, learning all the ins and outs of taking care of my parents, so I guess pretty much all people in need in all walks of life.
Tell us more about you! Family, hobbies, interests, etc!
I have been married to my husband, Nick for 41 years this past June. We both work for Albertsons – I will celebrate 42 years with Albertsons this month. Luckily we were able to bring up our boys in this beautiful state and never had to relocate. Currently, I am a Strategic Sourcing Specialist on the Packaging & Supplies Team and have been working remotely for almost 3 years and will continue until I retire in a few years.  
We have two grown sons who still live and work in the area along with 4 grandchildren whom I cherish dearly. We also have 2 dogs, Marley & Chloe who keep us busy as well. I also love my flower gardening and fishing the beautiful rivers and streams around Idaho. I have recently picked up hiking and once I've rehabbed my knee, I'll be back on the trails.