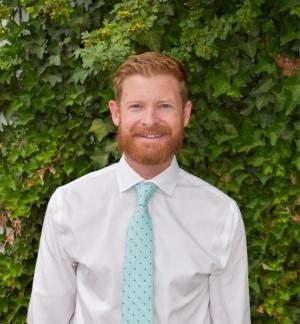 United Way of Treasure Valley has announced that Tim Jackson will become the new President & CEO after a nationwide search. Tim succeeds Nora Carpenter, who has led the organization since 2012 and is retiring at the end of August. Jackson will assume leadership on September 1st, 2022.
"Nora has been a great leader for United Way of Treasure Valley," said Ericka Rupp, chair of UWTV's Board of Directors. "Jackson's extensive United Way experience will allow him to hit the ground running. He has a demonstrated commitment to advancing opportunity for all and has experience in the varied duties that will fall to the President & CEO. He recognizes each community is different, and there cannot be a one-size-fits-all approach within the region."
Jackson joins the United Way of Treasure Valley after ten years with the United Way of Northern Utah. He served as Chief Operating Officer before being selected as President & CEO in 2017. In Utah, Jackson established positive financial growth, and held full accountability for creating the organization's culture, vision, and strategy to drive mission results. As CEO, he provided executive-level leadership, revamped the organizational structure, and provided direct supervision and guidance for administering complex programming to serve the community. 
"Members of our community have so much potential, but many lack access to opportunities and support, "states Jackson. "I look forward to building on Nora's legacy, and am passionate about United Way's work and its ability to bring people and organizations together to build healthy, stable, and well-educated communities where individuals, families, and neighborhoods thrive."
Jackson's passion for creating opportunities for others ignited two decades ago when he worked in Quito, Ecuador, with Colombian refugees. "During those five years in Latin America, working with families surviving on the margins, I recognized how fortunate I have been and that I am in a unique position to help others reach their potential."
Jackson was born in Salt Lake City, Utah but has five generations of roots in the Treasure Valley dating back to the late 1800s. Jackson spent summers in his youth at his grandparents' farm and cattle ranch near Payette and has made frequent trips over the years to visit immediate family in Caldwell and Boise. "I am the last to leave Utah and return to Idaho; it feels like a homecoming."
Tim holds a bachelor's degree from Marquette University (2002) in International Affairs and a Master's Degree in Public Administration from the University of Utah (2011). He is fluent in Spanish.
Tim loves adventures with his wife and four young children, Mexican food, and running just about anywhere. He lives in Boise.