"You're off to Great Places!  Today is your day! Your mountain is waiting, So…get on your way!"

– Dr. Suess, Oh the Places You'll Go

!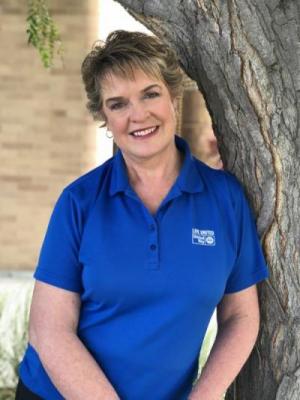 Throughout my career, it has been simple things that inspired me, motivated me, or grounded me. So when the time came to consider retirement, it would of course be the simple words of Dr. Suess that would give me the plan ahead. "You're off to Great Places! Today is your day! Your mountain is waiting, So…get on your way!" – Dr. Suess, Oh the Places You'll Go!
And so my friends, it is time for me to bring my humbling and rewarding career in nonprofit leadership to a close because my mountain (literally, an Idaho mountain of course!) is waiting. So, there is the news. I am retiring at the end of August.
It has been my honor to work with some of the most passionate and talented people across North America and especially at home in Idaho. I have had the good fortune to be able to work at the national level to help advance policy changes that benefit the lives of every American, and at the local level to help inspire and create life-changing programs for individual children and families. No one could ask for more.
If I tell the story of my career with a bit of theater and a twinkle in my eye, I can say I have been a leader across two centuries!!!, outworked numerous unfortunate hair trends, remember when my closet was filled with 'power suits', and how cool we thought we were when we had 'the brick' mobile phone to share among several of us in the office. I remember when the chime of, 'You've Got Mail'  brought the whole office running to see what had arrived on the one dial-up computer in the office.
In recent years I will be forever proud of playing a small role in inspiring the launch of the Community School Strategy and all that it makes possible in the Treasure Valley and across Idaho. Also, for setting a style and path for collaboration among the best human service organizations in the region to work together with trust, patience, and creativity to truly change the systems and programs that create pathways to success for thousands.
Many have asked what my plans are in retirement. Well truthfully, I look forward to getting into a little trouble. It's time to be a warrior for good in a different role – as a community member. Something we all can do.
I'll still be around – just more mountain time. United Way will have my contact info, so stay in touch. Thank you for being part of my story. Thank you for being part of the story of success for so many people through your support and caring. Don't stop caring.
Fondly, 
Nora Carpenter