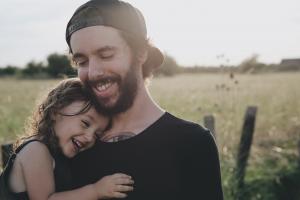 Social determinants of health have been gaining more attention in Idaho and nationwide as policymakers start exploring the root issues that cause poor health and social outcomes.
So, what are

social determinants of health

? They are the conditions in which people live, learn, and work that affect a wide range of health outcomes.  
Social determinants of health fall into five broad groups:
Healthcare:

 This focuses on a person's access to healthcare and its quality. Including health insurance coverage and the understanding of healthcare policies.

Community:

This focuses on the ways a person lives, works, and involves themselves in their community. Factors such as discrimination, connectivity, and civic involvement can fall into this category

.

Education:

 This focuses on a person's access to education and its quality. It includes preschool, K-12, and higher education.

Economic Factors

:

 This focuses on a person's finances, employment status, and housing stability.

Neighborhood:

 This focuses on a person's quality of housing, transportation availability, crime rates, and access to healthy foods and clean water.
The factors in each group are interwoven and often related to each other. For example, imagine you didn't live or work close to a major grocery store. This might lead you to shop at a gas station for convenience. In general, gas stations offer fewer healthy foods and more pre-packaged items. Eating more processed foods can raise the risk of obesity, heart disease, and diabetes. Just knowing about the risks isn't enough. To see a positive health outcome, you would need education about making healthy food choices, access to transportation, housing near a grocery store, and finances that allowed for healthy purchases. 
United Way of Treasure Valley is working to positively impact social determinants of health through our initiative findhelpidaho.org, which connects community resource providers and the people they serve to improve health and social outcomes throughout Idaho.
Through findhelpidaho.org people can search for programs that address social determinants of health disparities. Things like:
food pantries

gas vouchers

affordable housing

quality healthcare

support groups

legal aid, and more
There are more than 2,100 programs ready to serve Idahoans in the Treasure Valley alone. findhelpidaho.org is free, confidential, easy to use, and provides up-to-date information to improve access to free and reduced-cost programs that can address social determinants of health.
To learn more about this new initiative visit https://www.unitedwaytv.org/help-starts-here .