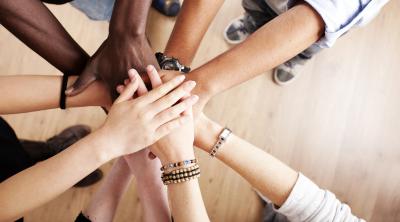 About the Grant process
United Way of Treasure Valley will be accepting Letters of Intent from nonprofit organizations who wish to participate in the United Way of Treasure Valley 2024-25 grant cycle. Letters of Intent will be accepted beginning January 17, 2024 through NOON on January 31, 2024.  Program Grants may be awarded to organizations with programs that align with the goals of United Way of Treasure Valley in the areas of education, health, and financial stability. 
Click here for a list of our 2024-25 funding goals.
Click here to submit your Letter of Intent. The Letter of Intent will be submitted using a short application form within our grant portal. (available beginning January 17, 2024)
Click here for additional important funding guidelines.
In addition, grant seekers will be required to submit your most recent IRS Form 990 and independent financial audit or financial review depending on your organization's annual revenues. Must have been completed in the last 18 months. For organizations with annual revenues above $500,000, an independent financial audit is required. If annual revenues are $500,000 or below, an independent financial review will be accepted.
All Letters of Intent and financial documents must be submitted by Noon on Wednesday, January 31, 2024.
Letters of Intent are reviewed by United Way of Treasure Valley who determine which programs align with our program goals and will be invited to submit an application for a Program Grant. All programs submitting a letter of intent will be notified via email by February 5, 2024.
Please submit questions to Joyce Bailey at jbailey@unitedwaytv.org or 208-807-2943
 
Community Investment Guidelines 2024-25
Program Eligibility Criteria
United Way has established certain criteria that agencies must meet before their Letter of Intent will be considered. They must:
Have as their primary mission the provision of health and/or human services.
Resources are directed towards programs that illustrate how they are targeted toward low-income individuals and/or Asset, Limited, Income, Constrained, Employed (ALICE) families.
Be under control of a local governing board which is organized and functioning to provide policy direction and management oversight.
Have the ability to demonstrate outcomes under the Goals and Strategies of UWTV Impact areas of Education, Financial Stability and Health.
Be an established agency for at least two years at time of submitting application.
Be able to provide an independent financial audit (if organization size is over $500,000) or an independent financial review (if organization is $500,000 or below) and a copy of the most recent 990.
Provide services to residents of and have a physical service delivery location in the Greater Treasure Valley, including the counties of Ada, Adams, Boise, Canyon, Elmore, Gem, Owyhee, Payette, Valley, Washington and Malheur County, Oregon.
Program Investment Guidelines
Minimum grant amount will be $5,000. Average grant award is $20,000.
Program Grant awards are not made for capital projects.
To ensure that investments are making an impact a maximum grant amount for any newly applying agency/program is $25,000. In the first year of receiving a UWTV grant award, agency/program will be asked to provide a 6-month narrative in addition to the annual report at the completion of the grant cycle. If there is a collaborative effort and the lead agency receiving the funds is not new to receiving UWTV funds, this guideline may not apply.
As a general rule, UWTV grant awards should not exceed 20% of a program's budget. Exceptions to this may be made on a case-by-case basis such as innovative collaborations and startups.
Funding Goals 2024-25
Education: Ensuring children and youth thrive in school and in life.
Strategy #1: Early Learning – Help ensure that children enter school prepared to learn.
Increase access to and promote quality childcare and early learning.
Increase awareness about school readiness.
Foster family involvement in early learning.
Strategy #2: School Age – Support kids inside and outside of school
Enhance mentoring and tutoring support.
Promote programs that provide holistic support (social, emotional, academic).
Increase access to and promote out-of-school learning opportunities.
Strategy #3: Career Readiness – Prepare children/young adults for success after high school.
Increase access to and promote post-secondary options.
Foster career readiness through mentorships.
Offer transitional support for post-secondary pursuits.
Health: Promoting mental and physical wellness for all.
Strategy #1: Healthy Habits - Help individuals and families create and sustain healthy habits through nutrition, exercise, and physical activity.
Increase access to consumption of nutritious foods and physical activity.
Promote understanding of the importance of a nutritious diet and physically active lifestyle.
Strategy #2: Preventative Services - Provide access to preventative medical and dental services for low-income individuals and families.
Increase access to and promote connection to preventative health services to include dental care.
Strategy #3: Behavioral Health – Ensure access to appropriate behavioral health services/supports.
Increase access and promote behavioral health supports addressing mental health needs including substance misuse.
Provide crisis intervention and prevention.
Financial Stability: Empowering individuals and families towards financial stability.
Strategy #1: Asset Building – Provide access to job education and training that leads to financial literacy, asset development, and livable wage jobs.
Increase access and promote financial literacy education.
Provide job training and workforce skill development.
Strategy #2: Housing – Improve access to safe, attainable, permanent housing.
Increase access and promote services that support safe, attainable, permanent housing.
Increase access and promote prevention efforts that stabilize individuals/families, keeping them housed.